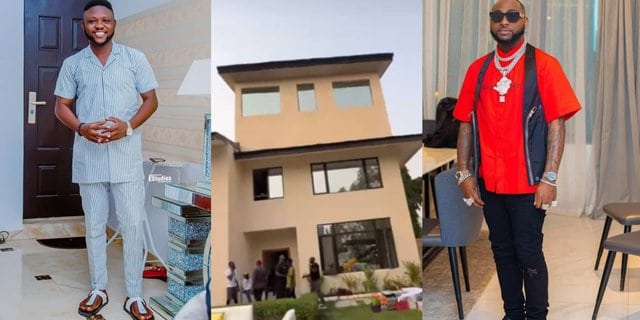 As the year is fast running to an end, Actor, Jamiu Azeez has revealed his desire for 2023.
Taking to his Instagram page, Jamiu revealed that he is in search of a house agent in Banana Island. According to the actor, he desires to buy a mansion like Davido and also a 2023 Bentley.
"Second slide – pls tag any house agent in Banana Island. I want to but a mansion like Davido own with one 2023 Bentley".
Davido moves into his Banana Island mansion
Recall that in 2021, Davido moved into his mansion in Banana Island, Lagos.
Instagram blogger Cutie Julls disclosed this, and it came a few days after Davido splashed millions of Naira on a new car which he said would be the last one.
According to the blogger, Davido's new mansion had some unique specification that made it the most talked about at the moment.
In January, 2022, there was jubilation in the air when he finally opened the mansion.
The singer threw a housewarming party, that was attended by many celebrities.
Jamiu Azeez isn't the only one with a dream celebrity house.
Bobrisky reveals desire to own Kylie Jenner type of mansion
Controversial Nigerian cross-dresser Idris Okuneye, better known as Bobrisky, had taken to social media to reveal his desire.
The self-acclaimed male barbie took to his Snapchat account to reveal that he is looking for six hundred and fifty million Naira to have a replica of the mansion of American socialite, Kylie Jenner.
Bobrisky also disclosed that he showed the bill of his dream mansion to his lover and he/she decided to opt out of the relationship. Bobrisky bragged that he is finally ready to put Lekki girls in their place.
He wrote: "I'm looking for about 650,000,000 like dis. My head is hot. I'm copying everything in Kylie Jenner new Mansio in my new home in pinnock. God help me.
"To get everything in Kylie home it will cost me over 120million. When i gave my boyfriend d bills he said babe I'm out.
"You can't be out hunny… we die here. I want to put all dis Lekki girls in their place finally. Wait for me. I will rather take my time and make you all proud than to rush everything".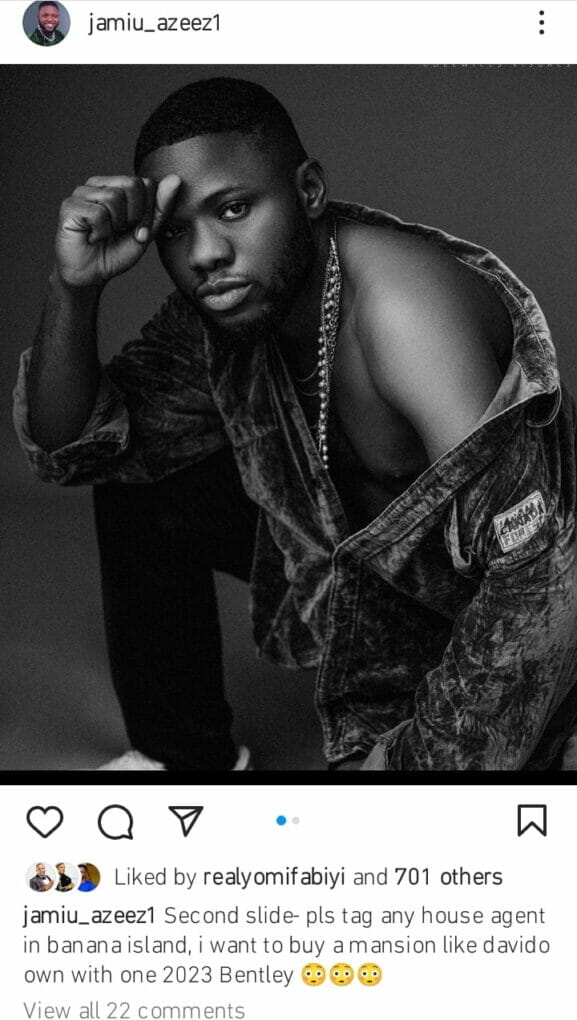 The post "I want to buy Davido's type of mansion" Actor Jamiu Azeez reveals his desire appeared first on Nollygistvibes.
source
https://www.nollygistvibes.com/2022/12/20/i-want-to-buy-davidos-type-of-mansion-actor-jamiu-azeez-reveals-his-desire/