Jasmine, Mr. Ibu's daughter is expecting twins as she celebrates 9 months wedding anniversary Nollygistvibes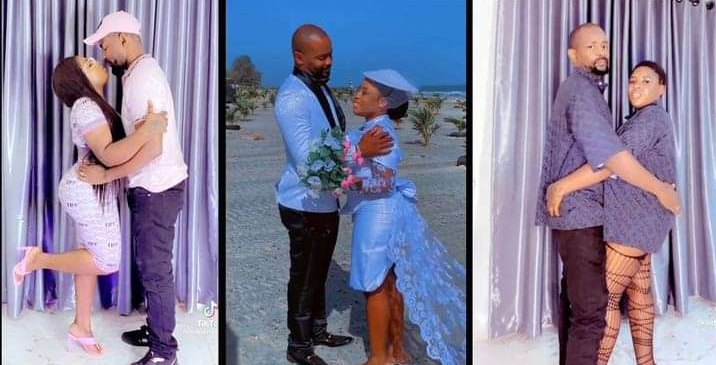 Mr. Ibu's daughter, Jasmine, celebrated her 9-months wedding anniversary with her American husband and announced that they are expecting twins.
The couple met on TikTok and had been dating for two months before they saw each other for the first time.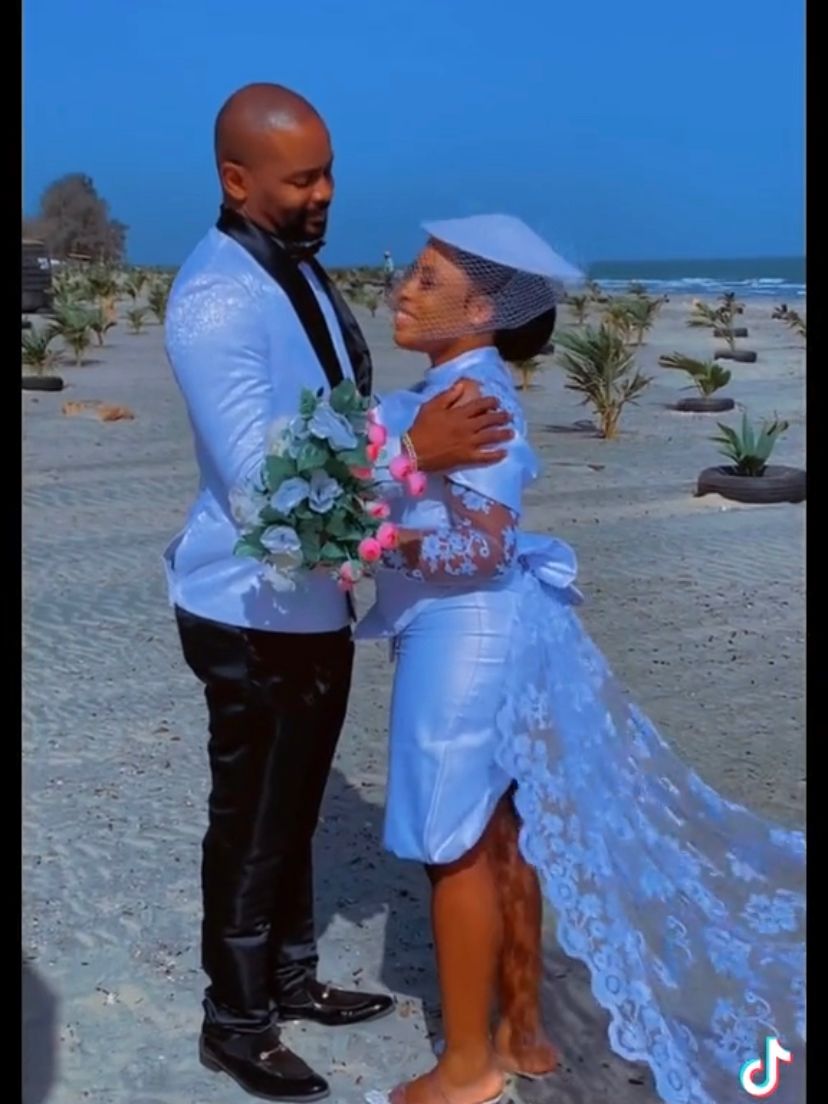 They were engaged just four days after meeting each other and tied the knot weeks after.
Jasmine rejoiced in a recent video as she announced her 9th month of happily married life while thanking her husband for moving to Nigeria from America to be with her.
She also announced that they were expecting twins and waiting for the right time to fly back to the united state together.
Watch the video below:
https://videopress.com/embed/J8jvDyJW?hd=1&cover=1&loop=0&autoPlay=0&permalink=1&muted=0&controls=1&playsinline=0&useAverageColor=0
In related news, an Abuja-based woman has recounted how she had a growing baby in her womb for 32 weeks and had no idea.
The woman who recounted the experience on Twitter said she was wheeled into the hospital this time last year, thinking she had a severe liver problem, only to discover she was 32 weeks pregnant.
According to her, all along she showed no pregnancy symptoms and had no idea she was pregnant until she was told at the hospital that she was 32 weeks & 2 days pregnant.
She noted that she had no reason to suspect and when she was 5 months pregnant, she stumbled on a Twitter thread where women shared how they didn't know they were pregnant until it had fully developed, and she thought it could never be her, not knowing she was pregnant already.
Recounting the experience, she wrote on Twitter,
"It was around this time, on this same day last year that I was wheeled into the hospital with my family thinking I had a severe liver problem, only to be told I was 32weeks & 2 days pregnant.
What's worse? I stumbled on a thread of women telling similar stories like this around when I was 5 months & I said it could never be me. Little did I know it was Infact me. So all of you people quoting this should better check yourselves & be very much aware because ICIBY".
<p>The post Jasmine, Mr. Ibu's daughter is expecting twins as she celebrates 9 months wedding anniversary first appeared on Nollygistvibes.</p>
source
https://www.nollygistvibes.com/2022/11/08/jasmine-mr-ibus-daughter-is-expecting-twins-as-she-celebrates-9-months-wedding-anniversary/?utm_source=rss&utm_medium=rss&utm_campaign=jasmine-mr-ibus-daughter-is-expecting-twins-as-she-celebrates-9-months-wedding-anniversary