I deserve it – Teni says after spending millions on wrist watch Nollygistvibes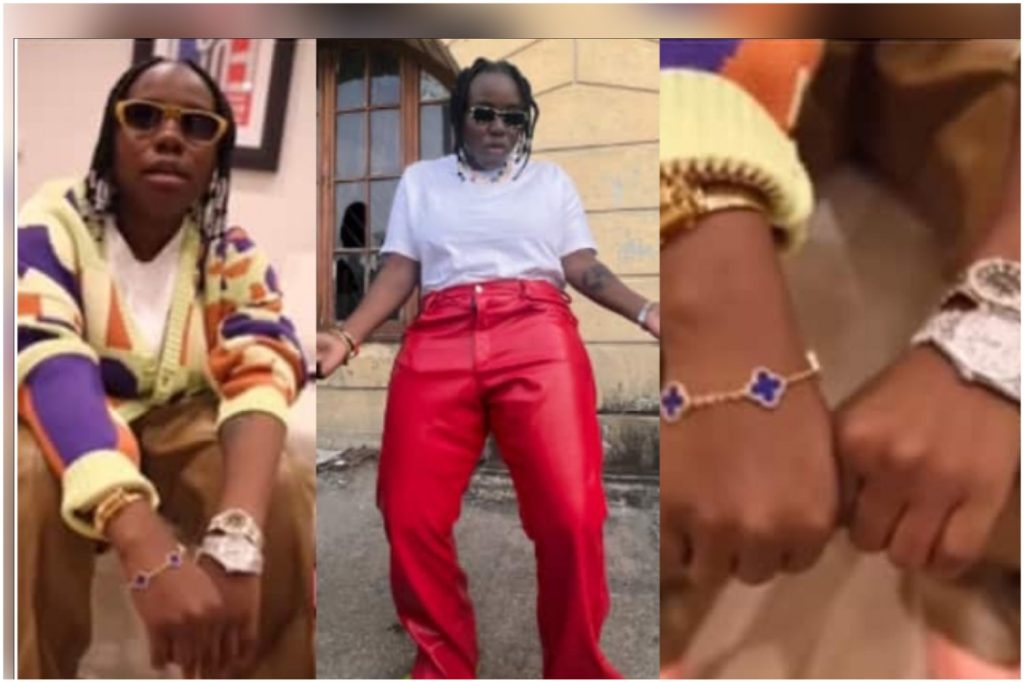 Nigerian singer, Teniola Apata aka Teni has added another luxury piece to her collection of expensive jewellery.
A video making the rounds online captured the music star showing off the new item alongside some of her previously owned pieces.
The heavily studded wristwatch sat pretty around Teni's wrist as she flaunted it while reassuring herself that she deserves the expensive piece.
Teni who has lost a lot of weight went on to mention how she looks and smells so good. A second party in the background was heard agreeing with the singer's take.
Some reactions culled below:
london_londra_londres said: "It's her money. However, we Bl@ck folks need to invest our money in real estate, etc instead of just material things. That's why we are always at the bottom of the financial barrel."
official_siffy said: "My dear you deserve it, It's not easy to make 1naira in this country. Wether legal or illegal."
logoredefined said: "It's the "I deserve it" for me… Never feel guilty about spending your money on you."
blakgrillz said: "I remember when she said buying a wrist watch at ice box is like buying a land at lekki… She done finally cop watch of millions ."
<p>The post I deserve it – Teni says after spending millions on wrist watch first appeared on Nollygistvibes.</p>
source
https://www.nollygistvibes.com/2022/11/19/i-deserve-it-teni-says-after-spending-millions-on-wrist-watch/?utm_source=rss&utm_medium=rss&utm_campaign=i-deserve-it-teni-says-after-spending-millions-on-wrist-watch