He is a local one – Singer Benkrezt compares Wizkid to Asake Nollygistvibes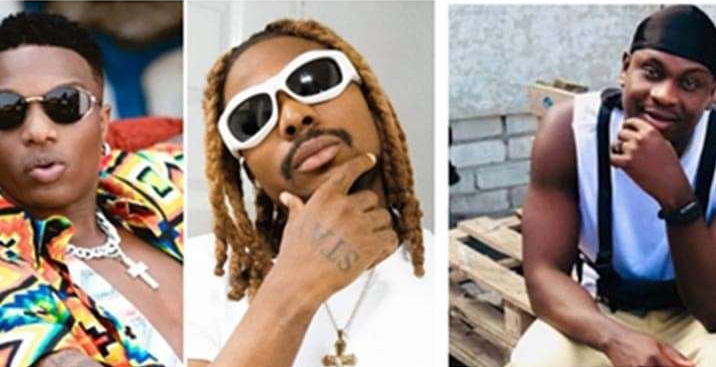 Few days after slamming Wizkid for hinting at a collaboration with Davido, upcoming singer, Benkrezt has compared him to fast rising superstar, Asake.
Days ago Benkrezt slammed Wizkid for clout chasing. He stated that the Grammy singer wanted to use Davido to trend his newest album.
He added that if the collaboration ever happens, Davido was only doing him a favour.
"Sir as per what now, Now you wan use our Davido trend your album, if that collab happen, just know it's not a favor".
In a fresh post Benkrezt while reacting to comparison made by some fans of Wizkid and Asake, said comparing the latter to the former is like comparing someone with a global sensation with a local one.
'I hate the fact that you guys compare Wizkid to Asake. What!! How can you compare someone that is global sensation to a local one.' He said.
Wizkid dragged for faking love to Davido
Singer, Wizkid wad dragged online for faking his love for his rival, Davido.
Wizkid had set the internet ablaze when he publicly declared love for Davido.
During his performance on stage at 2022 Afronation, Wizkid revealed how anytime he links up with a particular person, he was always preaching about unity.
Putting the words to life, Wizkid shocked many as he declared his love for both Burna Boy and Davido.
This divided the internet as many know that Wizkid and Davido haven't had a strong friendship over the years.
Wizkid said,
"Everytime I link up with my brother, he is always telling me good shit about unity and Afrobeats. I wanna tell you tonight Starboy got love for Burnaboy, I got love for Davido, I got love for every f**king body.
I wanna say thank you to the fans for supporting us and bringing us here to Manchester".
Following his statement, many took to Twitter to air their disapproval of his love for Davido.
Many opined that Wizkid was faking his love and was only using Davido to promote his upcoming album.
Tife : Wizkid only publicly disclose his love for Davido whenever he has an album dropping soon. PR man, using others to push his work.
Unique Saviour : Low-key, Wizkid really needed that name Davido to hype his upcoming album. Y'all fake love crew.
<p>The post He is a local one – Singer Benkrezt compares Wizkid to Asake first appeared on Nollygistvibes.</p>
source
https://www.nollygistvibes.com/2022/11/12/he-is-a-local-one-singer-benkrezt-compares-wizkid-to-asake/?utm_source=rss&utm_medium=rss&utm_campaign=he-is-a-local-one-singer-benkrezt-compares-wizkid-to-asake