Actor Olamilekan Gbatami Ojo funeral arrangements Nollygistvibes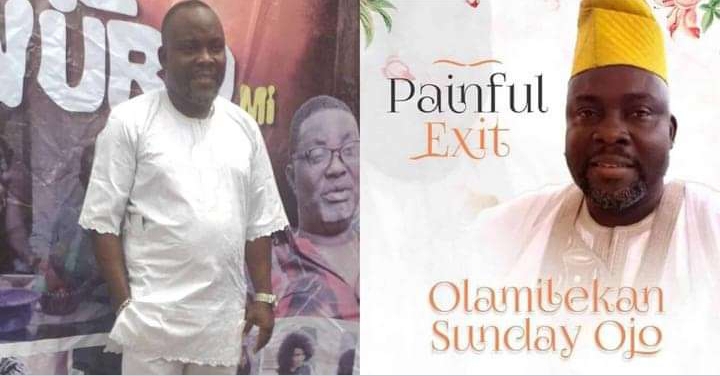 Nollywood actor and movie producer, Afeez Abiodun Owo has released the funeral arrangements of actor, Olamilekan Gbatami Ojo.
NGV news reported that the actor lost his life to cancer days back.
Taking to his Instagram to mourn him, Afeez revealed the details of his funeral arrangements.
The actor's wake up is on Wednesday, November 23rd, 2022.
The Wake Up service would be followed by a burial service and an interment.
Olamilekan Gbatami is dead
On August 17th, many woke up to the devastating news of Gbatami's death.
The TAMVAAS award-winning actor, was reported dead on Thursday morning at 7:30am yesterday, November 17th.
According to reports, Olamilekan Ojo had been battling lung cancer which cost him his lives.
The talented actor had been battling lung cancer for over one year before his demise.
Osmond Gbadebo is dead
Months before Yinka Ogundaisi's death, the Yoruba movie industry had lost one of its own, Osmond Gbadebo.
The actor lost his life to the cold hands of death, on Monday, May 30th.
The sad news was announced by veteran actress, Fausat Balogun who took to her Instagram page to mourn the actor.
Fausat Balogun wrote, "Goodnight osmond".
As many pondered on what could have caused his painful death, the late filmmaker's colleague, Yemi Solade while commenting on a post revealed that Osmond had been battling a terminal ailment for years and he lost the fight.
Yemi Solade wrote: "He battled a terminal ailment for years. Lost the fight. Adieu OSMOND".
His wake-keep was held on June 3rd 2022, and it was a star-studded event as friends and colleagues of the prolific movie maker were spotted paying their last respect to the deceased while reciting the Service of Song.
<p>The post Actor Olamilekan Gbatami Ojo funeral arrangements first appeared on Nollygistvibes.</p>
source
https://www.nollygistvibes.com/2022/11/22/actor-olamilekan-gbatami-ojo-funeral-arrangements/?utm_source=rss&utm_medium=rss&utm_campaign=actor-olamilekan-gbatami-ojo-funeral-arrangements