"My son wants a baby brother" Mercy Johnson Okojie laments Nollygistvibes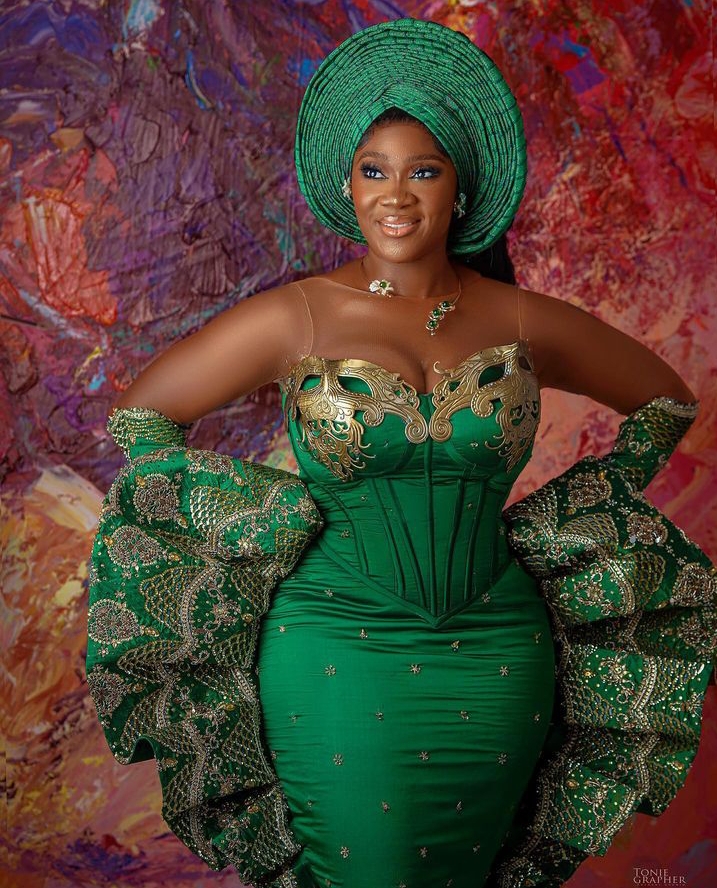 Nollywood actress Mercy Johnson Okojie has lamented over the constant pressure she has been having from her son.
Taking to Instagram, the mother of four vented out over how her son has been pressuring her to give him a baby brother.
Ever the comic mother, Mercy Johnson stated that she told him to make the Holy spirit his brother.
"Henry asking for a baby brother.
The Holyspirit is your guide, father, brother and friend My son…".
Prince Okojie request more babies
This isn't the first time, Mercy Johnson has lamented over the pressure to have more kids.
The actress's husband had prayed for more babies as his wife celebrated her 37th birthday.
Mercy had shared a video of her family and brother-in-laws who had come to join the birthday celebration.
They prayed and sang for the mother of four while she was seen playing and kissing her husband.
Mercy Johnson's husband, who concluded the prayer, asked for more babies as he used his hand to illustrate his wife being pregnant.
She wrote: My brother in-laws are the best….plus watch the end and see what hubby prays for".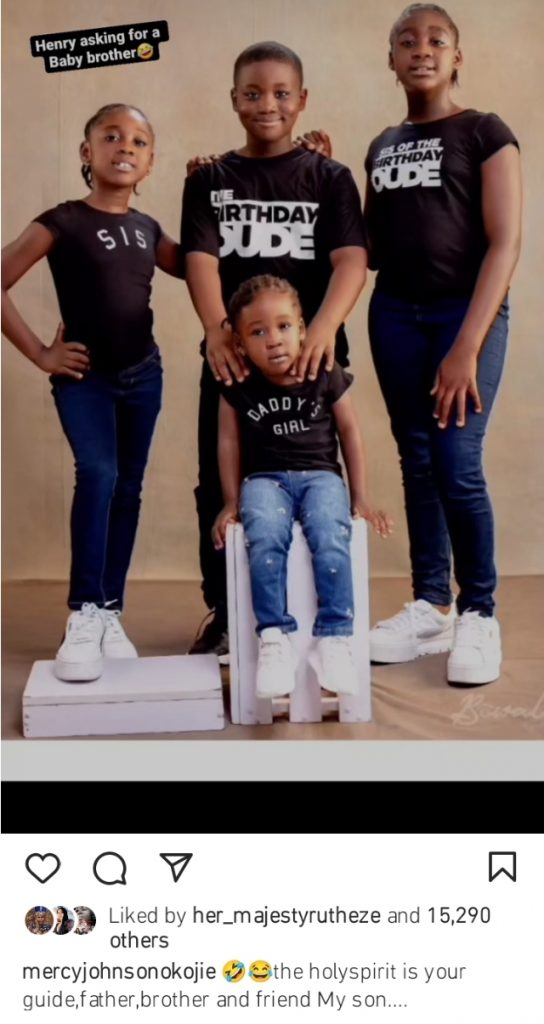 <p>The post "My son wants a baby brother" Mercy Johnson Okojie laments first appeared on Nollygistvibes.</p>
source
https://www.nollygistvibes.com/2022/10/24/my-son-wants-a-baby-brother-mercy-johnson-okojie-laments/?utm_source=rss&utm_medium=rss&utm_campaign=my-son-wants-a-baby-brother-mercy-johnson-okojie-laments