I Had To Spit And Rinse My Mouth With Water—Dabo Recounts How He Acted A Kiss Scene With A Smoker. Nollygistvibes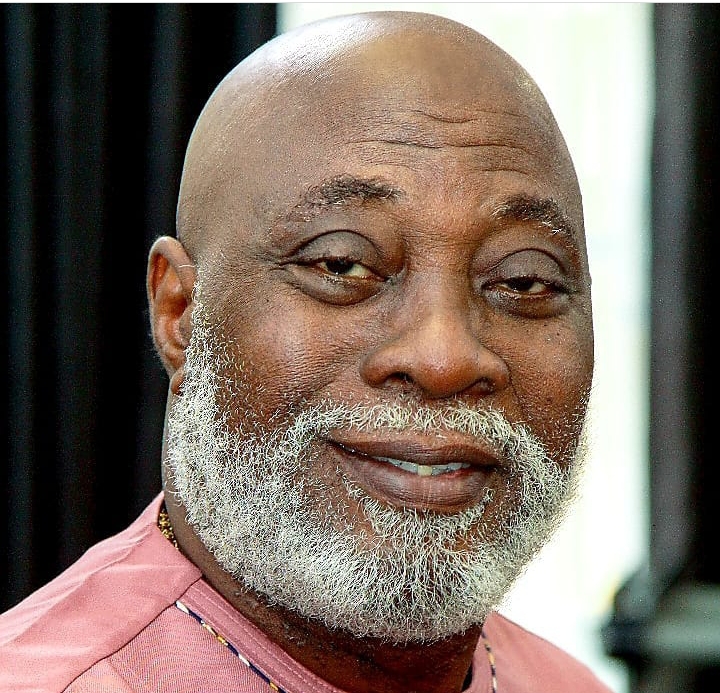 Popular Nigerian Nollywood actor, Jibola Dabo, has revealed some of the things he went through while growing up and about his acting career.
According to Punch News, it was reported that when Jibola Dabo was interviewed by Emmanuel Ojo, he said that
" Everything began when I started acting before my primary school days in Owo, Ondo State, but it was not professional then. I was very popular back then for playing the role of Samson in the story of Samson and Delilah. That was in the year 1963. He said
While speaking about his family background, he made it known that his family was neither poor nor rich. He affirmed that his father died when he was eleven years old and that he had to support his mother during weekends by working at a construction site.
Jibola Dabo also revealed that he came from a family of six children, adding that he was the third born and also the second male.
Screenshot from Punch News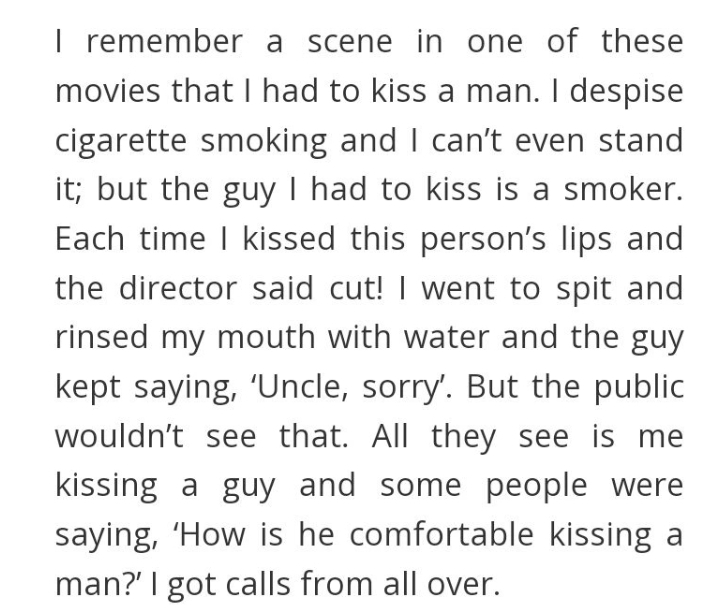 During the interview, he said he could recollect that there was a time he had to act in a scene in a movie in which he had to kiss a man, but unfortunately for him, the guy was a smoker.
According to one of his statements, he said that " I hate cigarettes and smoking and I can't even stand it."
There was a time I had to act a scene by kissing a guy, not knowing he was a smoker.
Each time I kissed his lips, the director said, "Cut!" I went out to spit and rinse my mouth with water. " He said
<p>The post I Had To Spit And Rinse My Mouth With Water—Dabo Recounts How He Acted A Kiss Scene With A Smoker. first appeared on Nollygistvibes.</p>
source
https://www.nollygistvibes.com/2022/10/22/i-had-to-spit-and-rinse-my-mouth-with-water-dabo-recounts-how-he-acted-a-kiss-scene-with-a-smoker/?utm_source=rss&utm_medium=rss&utm_campaign=i-had-to-spit-and-rinse-my-mouth-with-water-dabo-recounts-how-he-acted-a-kiss-scene-with-a-smoker