Actress Bimbola Afolayan And Her Handsome Husband Okiki Afolayan Celebrate Their 4 Years Wedding Anniversary with beautiful pictures Nollygistvibes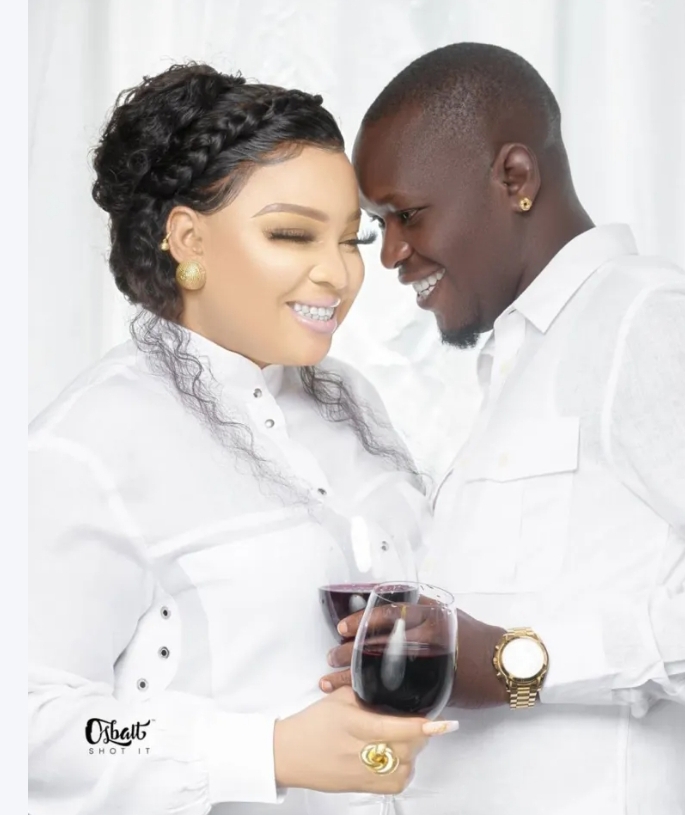 This beautiful actress Bimbo Afolayan and her handsome husband Okiki Afolayan celebrates their wedding anniversary today.
According to Okiki, Bimbo isn't only his beloved wife but she is her greatest friend. Okiki also confessed that the business mogul is the best thing in his life.
Okiki Afolayan took to her Instagram page to celebrate it.
Sharing the post the movie director wrote;
Today is one of the most important days of my life.
At this date, Four years ago, we decided to hold each other hands, and life has never been this amazing.
Agbekemi

@bimboafolayan My life became meaningful from the day you walked into my life.
I'm always grateful for having you in my life, today we mark another year, making another step forward to our forever


God is gracious to us and made this year anniversary to be special than our previous anniversaries because we are celebrating it with our bundle of joy

@violaafolayan
God we are eternally thankful for the gift of our marriage





Agbekemi

I love you more than I can express to you in all the languages of the world


Thanks for all your support. May we have a blessed life ahead.
Happy wedding anniversary to us.
Cheers to forever






See the post below;
<p>The post Actress Bimbola Afolayan And Her Handsome Husband Okiki Afolayan Celebrate Their 4 Years Wedding Anniversary with beautiful pictures first appeared on Nollygistvibes.</p>
source
https://www.nollygistvibes.com/2022/10/06/actress-bimbola-afolayan-and-her-handsome-husband-okiki-afolayan-celebrate-their-4-years-wedding-anniversary-with-beautiful-pictures/?utm_source=rss&utm_medium=rss&utm_campaign=actress-bimbola-afolayan-and-her-handsome-husband-okiki-afolayan-celebrate-their-4-years-wedding-anniversary-with-beautiful-pictures