Skitmaker Cute Abiola leaves Burna boy rolling with laughter as he sings his songs in hilarious video Nollygistvibes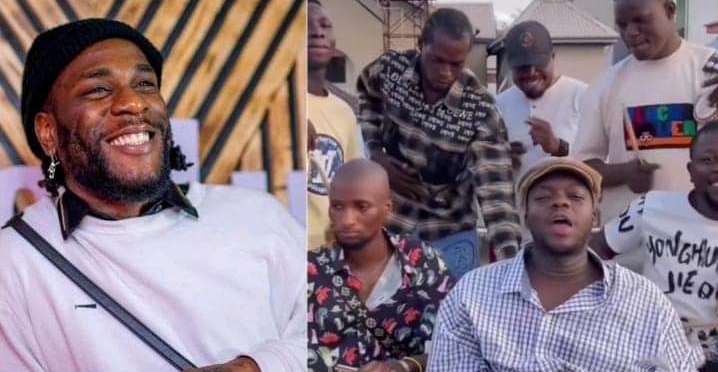 Grammy-winning Afrobeats megastar, Burna boy, has laughed over Skitmaker, Cute Abiola's version of his hit songs.
The comedian set Twitter ablaze with a video he uploaded on Tiktok recently.
In the video, Cute Abiola, born Abdulgafar Ahmad Oluwatoyin, is seen with his boys singing and dancing to 'It's Plenty' and 'Common Person' originally sung by Burna boy.
Dressed in Yoruba attires, the Content creator is captured making funny facial expressions in the video.
SEE VIDEO BELOW
Burna came across the clip on social media and found the video hilarious.
He wrote;
"This made my day"
<p>The post Skitmaker Cute Abiola leaves Burna boy rolling with laughter as he sings his songs in hilarious video first appeared on Nollygistvibes.</p>
source
https://www.nollygistvibes.com/2022/09/17/skitmaker-cute-abiola-leaves-burna-boy-rolling-with-laughter-as-he-sings-his-songs-in-hilarious-video/?utm_source=rss&utm_medium=rss&utm_campaign=skitmaker-cute-abiola-leaves-burna-boy-rolling-with-laughter-as-he-sings-his-songs-in-hilarious-video