Wasiu Ayinde Marshal, a well-known Nigerian Fuji musician also known as K1 de Ultimate, posted a sweet photo of himself and his lovely daughters Princess Fatima Amori Adeshola Ayinde Marshal and Princess Basirat Damilola Abike Ayinde Marshal in Amsterdam, the Netherlands, on his Instagram page.
Recall that K1 and his bandmates are presently touring Europe to perform for their local fans. He said in his post that his daughters had traveled to Paris to see the concert with their buddy Tosin. They also went to the concert in Amsterdam, Netherlands.
His complete name is Nigerian Fuji musician, music producer, father, and social media celebrity Wasiu Ayinde Olasunkanmi Marshal has around 354,000 followers on Instagram. Over many years, he has been quite active in his music career. He has put out a number of popular single singles, live albums, and albums in Nigeria.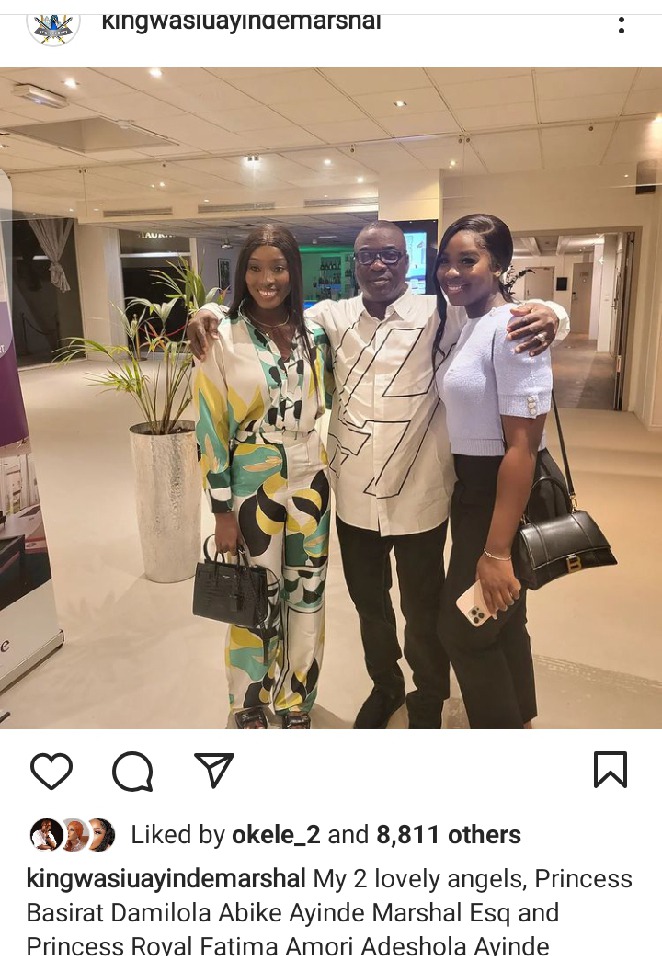 He is rated one of the most popular and talented Fuji singers in Nigeria. He has made a name and money for himself in the Nigerian entertainment industry. He is loved and cherished by his numerous fans both in Nigeria and beyond due to his unique way of singing and sweet voice.
His fans have gushed out to the comments section to drop their comments and lovely emojis.