Femi Kuti, Seun Kuti, Yeni Kuti, Afrika Shrine, others celebrate Made Kuti on his 27th birthday Nollygistvibes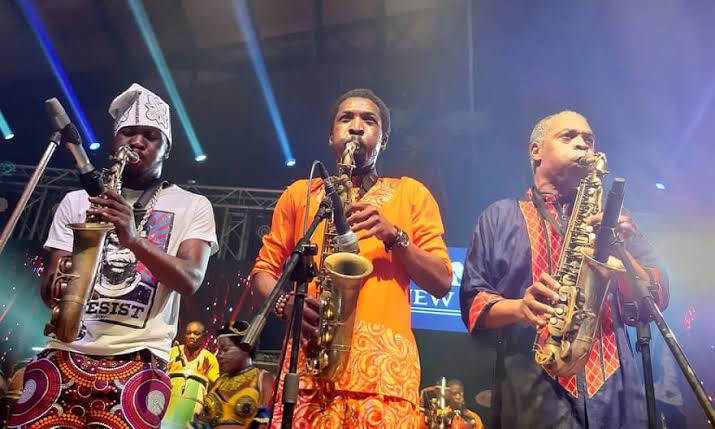 One of the greatest musicians to come out of Africa is Fela Anikulapo Kuti, his children, Femi and Seun, are carrying his legacy and his grandson, Omorinmade, will keep the legacy going for a long time too. The chap just clocked 27 years old, and his family members came together to celebrate him.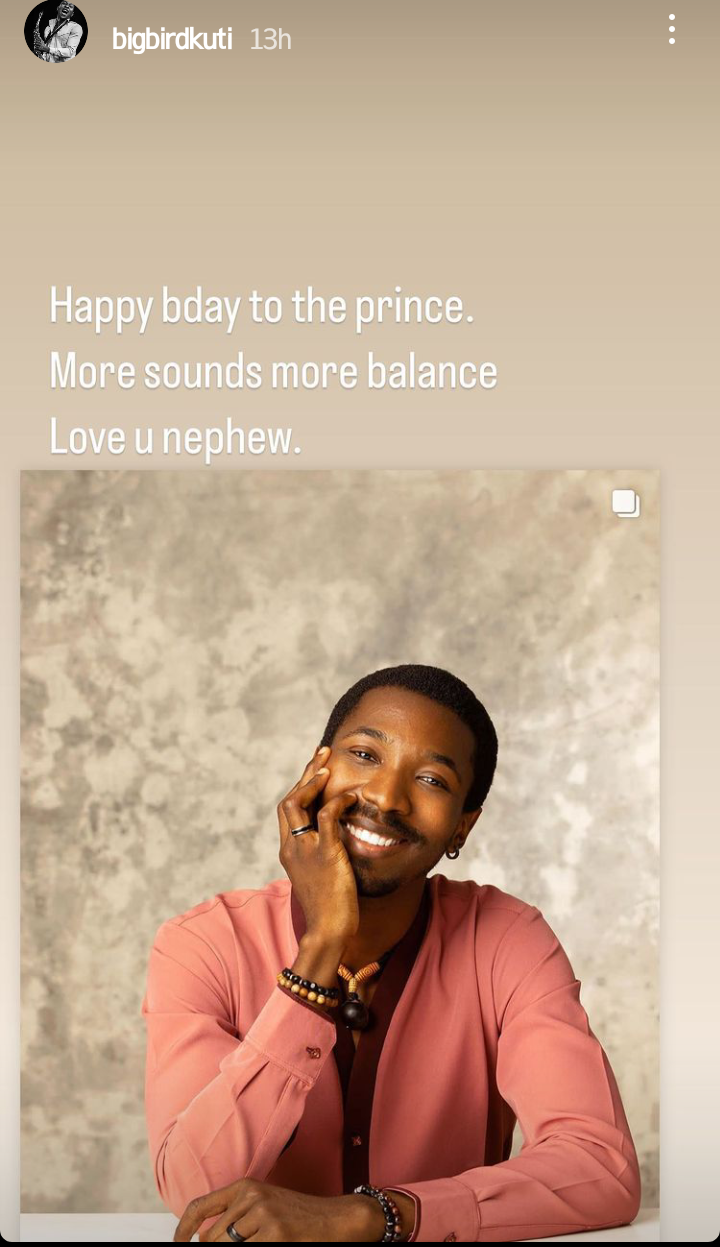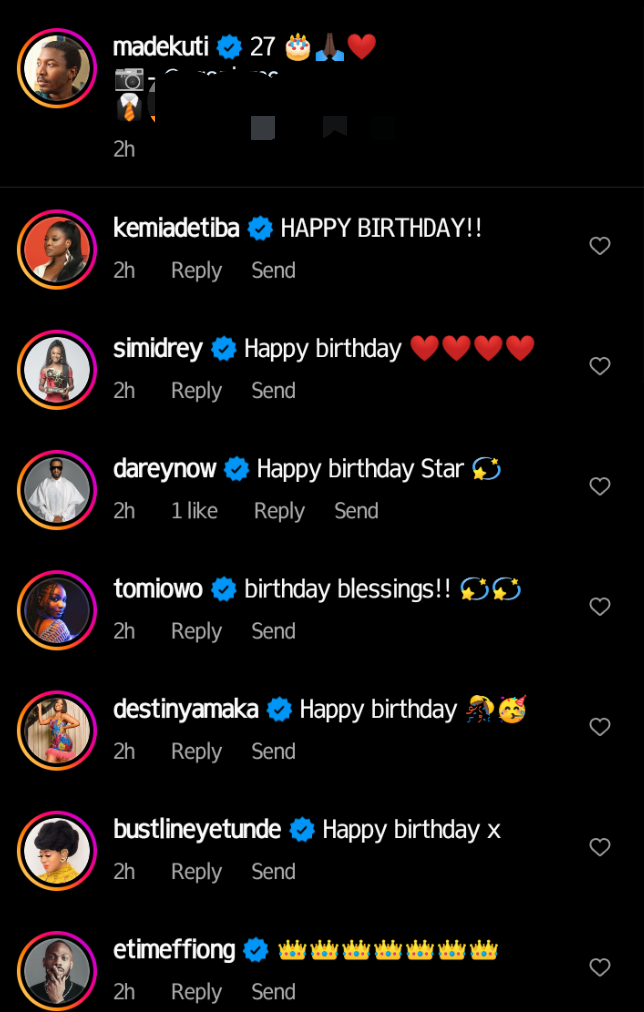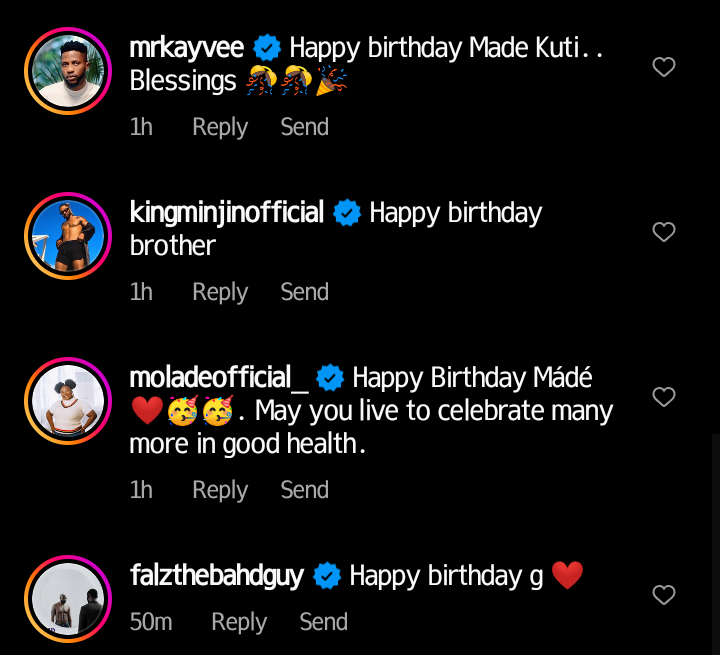 His father, Femi, called him a bundle of joy, Femi, who is thankful to have Made, also advised him to continue to take the path of righteousness, use his talent to promote love, peace, and always stand for justice. Femi prayed that his Creator will continue to guide Made and that he will reach his potential.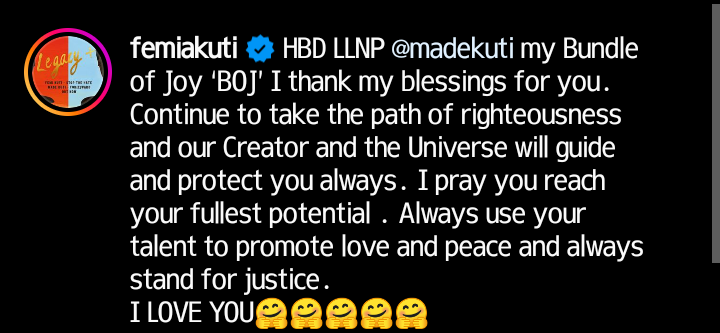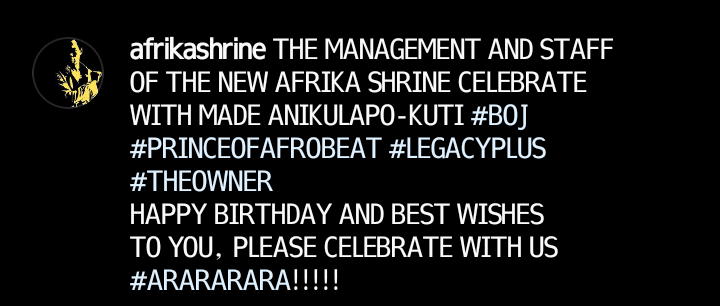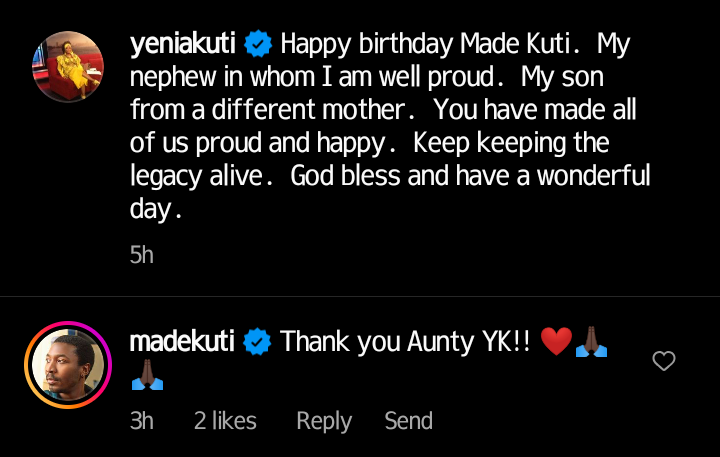 His uncle, Seun, called him the prince, and wished him more sounds and balance. Yeni called him her son from another mother, spoke about how proud she is about him and advised him to keep the legacy alive.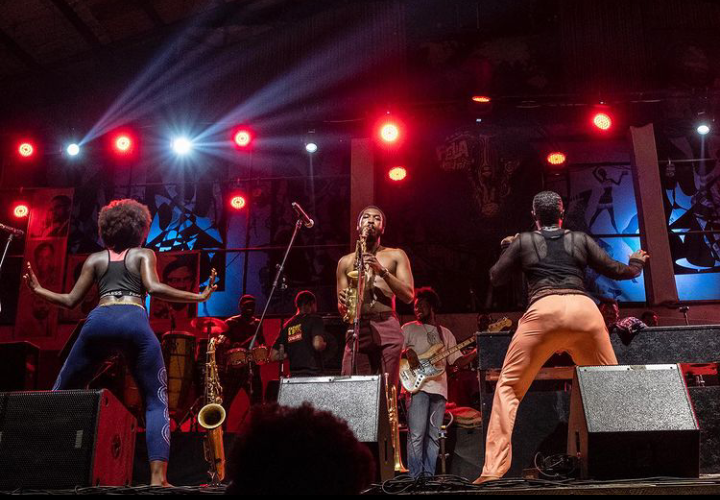 The Afrika Shrine also called him the Prince of Afrobeat and celebrated him. Happy birthday, Made!
<p>The post Femi Kuti, Seun Kuti, Yeni Kuti, Afrika Shrine, others celebrate Made Kuti on his 27th birthday first appeared on Nollygistvibes.</p>
source
https://www.nollygistvibes.com/2022/09/27/femi-kuti-seun-kuti-yeni-kuti-afrika-shrine-others-celebrate-made-kuti-on-his-27th-birthday/?utm_source=rss&utm_medium=rss&utm_campaign=femi-kuti-seun-kuti-yeni-kuti-afrika-shrine-others-celebrate-made-kuti-on-his-27th-birthday