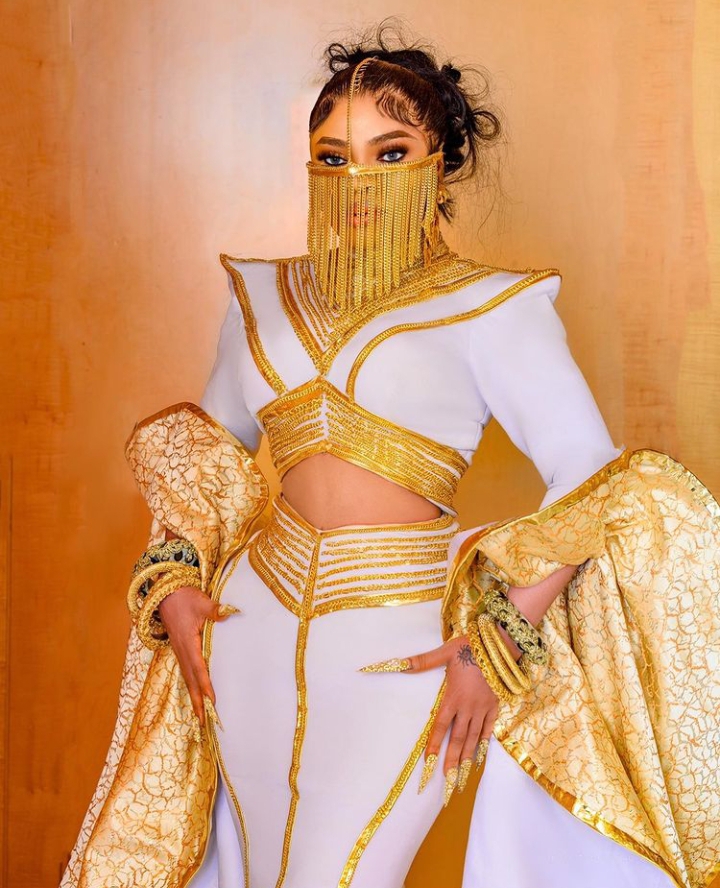 Idris Okuneye, also known as Bobrisky, a well-known crossdresser, has expressed his thanks to Eniola Badmus, an actress, for showing up for him.
The crossdresser who turned 31 on August 31 was said to have been mortified when celebs avoided his celebration.
On Friday, September 2, Bobrisky hosted a beach party to mark his coming of age.
Due to the absence of attendees, the party was a failure for him.
Many expected to see many famous people at his celebration, but they avoided the transgender person.
Eniola Badmus, Ashmusy, and Sotayo Gaga were reportedly the sole guests at his party.
There were many empty seats visible in the videos that went viral.
In an Instagram post, Bobrisky thanked the curvy actress for upholding his expectations.
He thanked her for her unwavering support for him by sharing a video of her showering him with cash.
"Thank you @eniolabadmus".