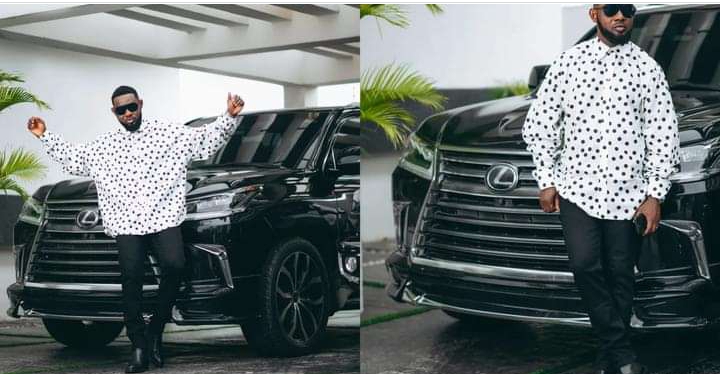 Celebrities from the world of Nigerian entertainment have flocked to social media in large numbers to wish Ayo Makun a happy 51st birthday.
Today, August 19, 2022, Ayo Makun celebrates his 51st birthday in style, and the internet is ablaze with congratulations.
Click HERE to watch the video
According to reports, the celebrant shut down the internet to share uplifting messages and stylish pictures of himself to mark his special day.
He wrote: Lanre Makun leaves AY in tears over his emotional Plus 1 today! Thank you, lord for all the love and grace I enjoy. Thank you for always encouraging me to be the best version of myself and guiding me through life.
Thank you, Lord, for letting me experience what I am experiencing now. I am incredibly fortunate with a lovely and miraculous addition to family this year, sold-out shows at home and abroad, and also with people who show me nothing less of love.
Today, all I can think about is bliss. Lord, thank you for this gifts.
Lord, I thank you for your mercy and grace, which are new every morning since I have been on this planet earth. I thank you for your help to see another birthday of mine. I love you, Lord.#blessedlife
Nigerian celebrities such as Anita Osuoha (Warri Pikin), Ozo, Amara Kanu, Lanre Makun, Whitemoney, Praize, Uche Nnanji, Juliet Ibrahim, Bolanle Ninalowo, Alex Ekubo, Chika Ike, Steve Baba Eko, and a host of others rocked social media with a heartwarming birthday message.
Alex Ekubo wrote: Happy 85th Birthday Nna Anyi @aycomedian thanks for always showing your light with me, when I blow I go buy you Rolls Royce.
realwarripikin wrote: Mor Oga!!! Happy birthday sir Thank you for all you are to me you go live long on earth
officialozo wrote: Happy birthday Chief many more years stay blessed
amarakanu: The best to ever do it Happy Birthday @aycomedian
lanremakunevents wrote: Happy birthday big brother. long life good health more money and achievement