Eniola Afeez surprises Omowunmi Ajiboye with money rain (Video)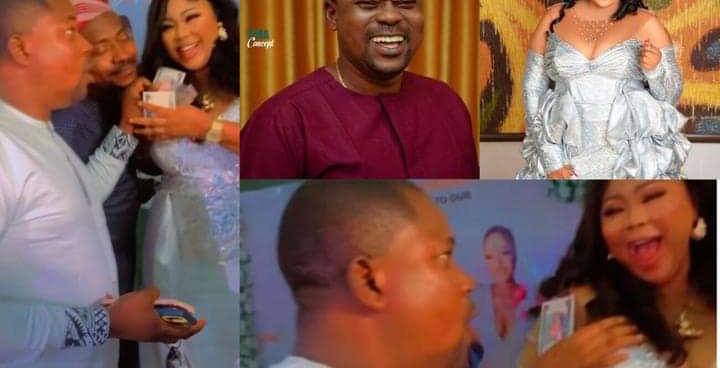 Omowunmi Ajiboye, a Nollywood actress, was surprised by her male coworker Afeez Eniola's kind act.
At an occasion where Nollywood stars like Segun Ogungbe, Afeez Owo, Atinuke Ogungbe, Afeez Eniola, and others were present, Eniola Afeez gently surprised Omowunmi Ajiboye by showering her with cash.
Afeez shared the video online and explained that Segun Ogungbe's wife was the sole recipient of his kind act.
Omowunmi praised him for his impressive deed.
Egbonmi thank you so much for your support may God continue to bless you and replenish your pocket insha Allah".