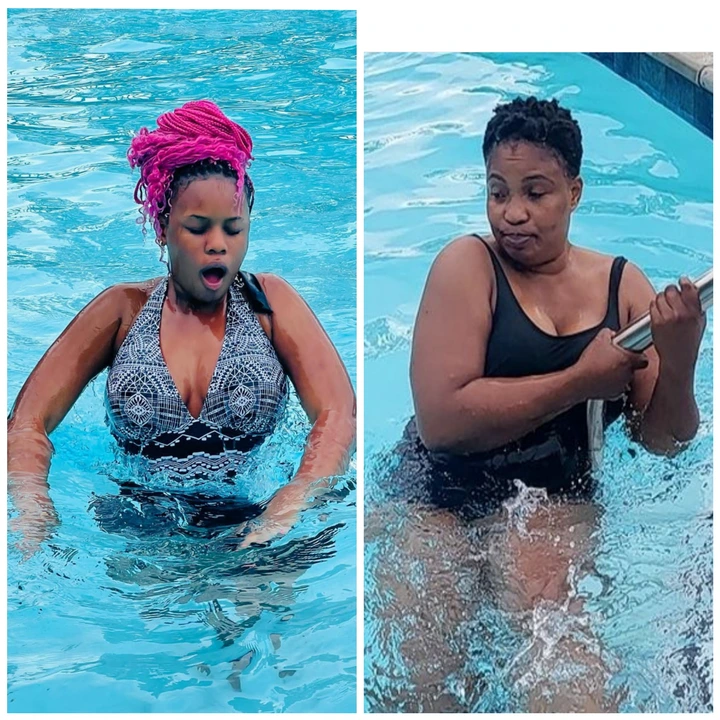 Simisola Laide-Bakare, who is the famous Yoruba actress Laide Bakare's daughter, used her most recent Instagram post to display herself enjoying fun with a buddy in America. She enjoys going on adventures, and when she published photos of herself in the pool, she had just completed another one. Her mother promptly responded to her post after seeing it and gave her opinion.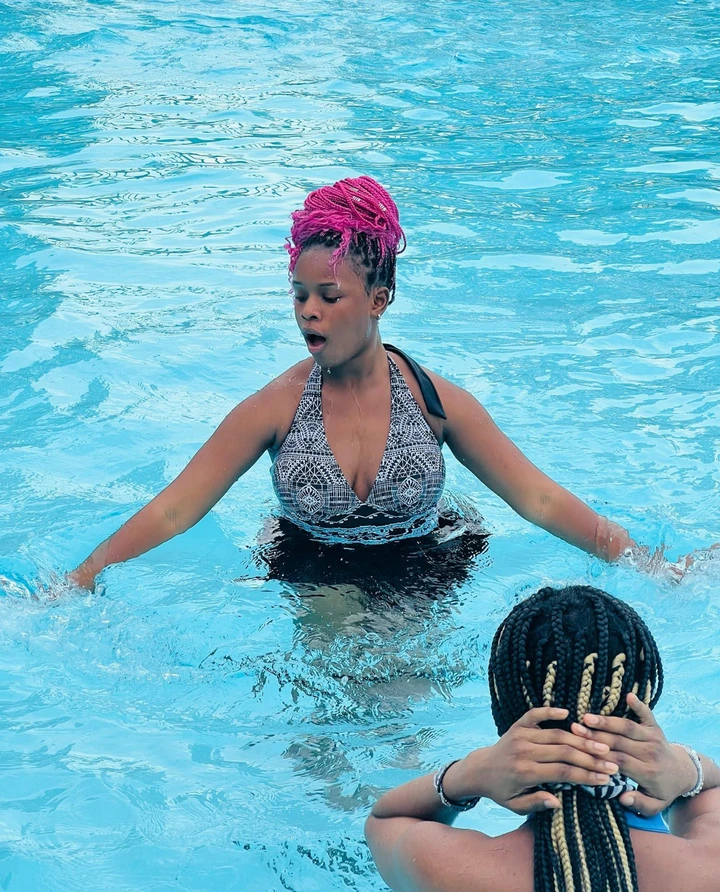 In her new post, she was spotted having fun in the pool with her friend as she shared her location as America. She appeared with a gorgeous looking hairdo that looked stunning on her. She applied neatly done make-up that enhanced her beauty.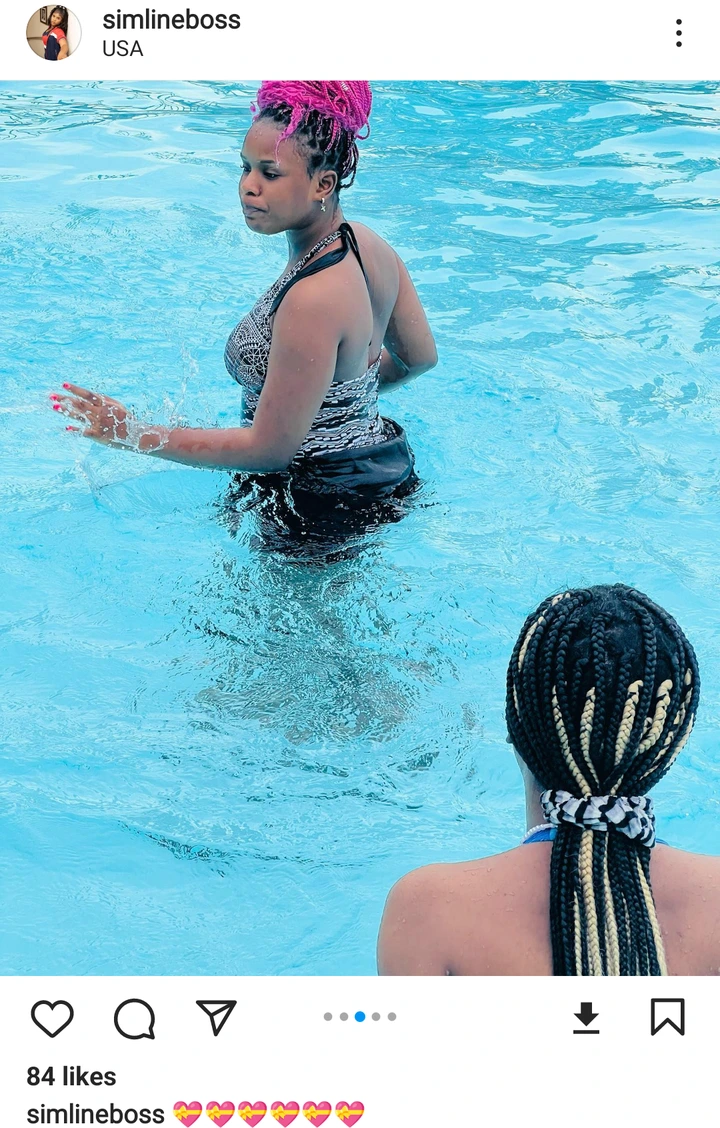 She appeared to be having a lot of fun in the pool with her friend as she looked excited and all smiles in the pictures she shared. Her mother could not hold her nerves after seeing the pictures on Instagram and her reactions is a positive one.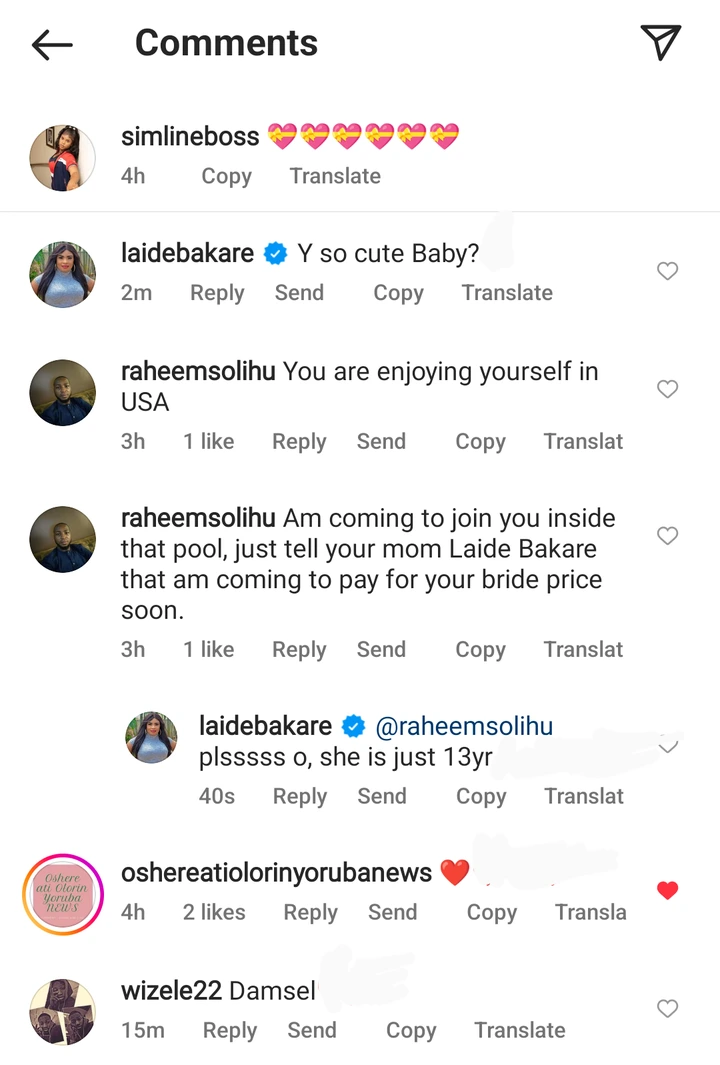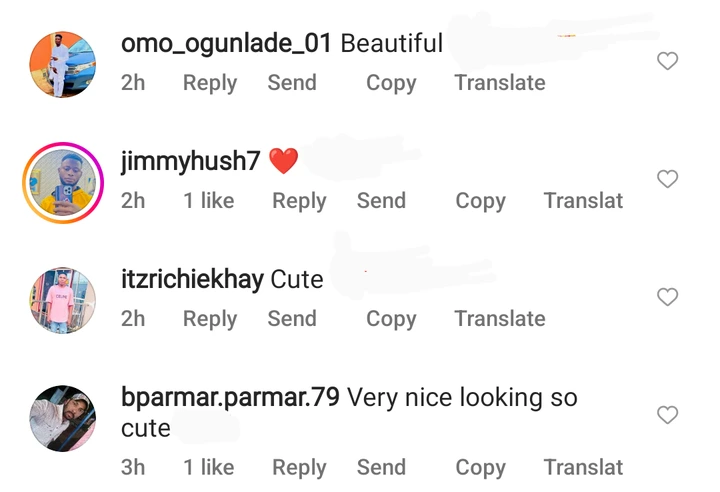 In her reaction, Laide Bakare reacted by saying, "Why is your baby so cute?" This reaction shows that she loves what she saw from her daughter, and her positive comments mean she is showing her the necessary support for her new post.