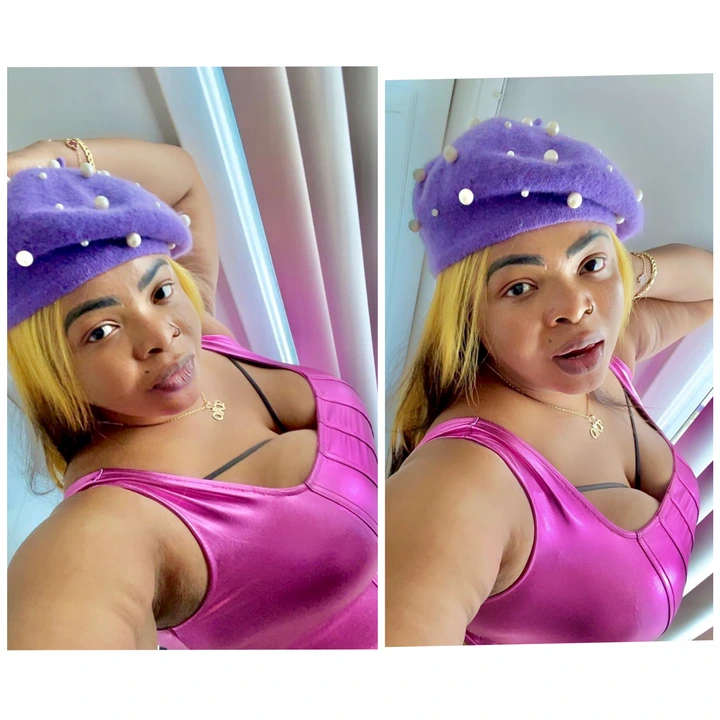 Popular Yoruba actress Dayo Amusa recently shared a photo on Instagram showcasing her beauty for her Canadian admirers in Tao. She frequently flaunts her attractiveness on social media, and she did so once again by flaunting her golden hair. As they aired their ideas in various ways on her page, her fans were unable to control their emotions and had to act swiftly.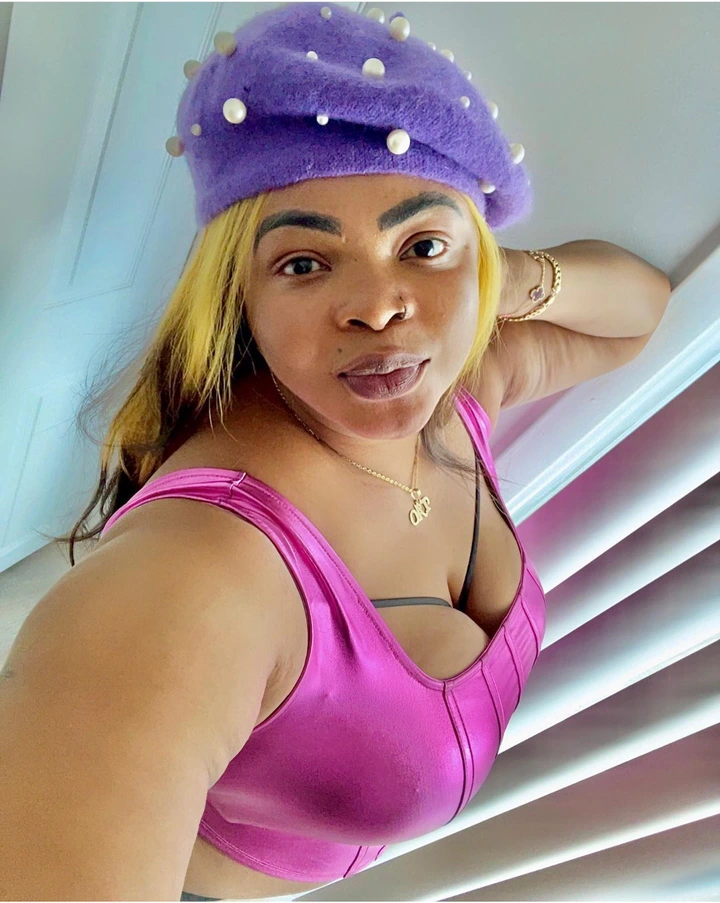 On this occasion, she showed up in a pink-colored outfit that looked good on her. She applied simple make-up on her face that matched her skin color. She wore a pink-colored outfit and a blue beret cap that enhanced her beauty.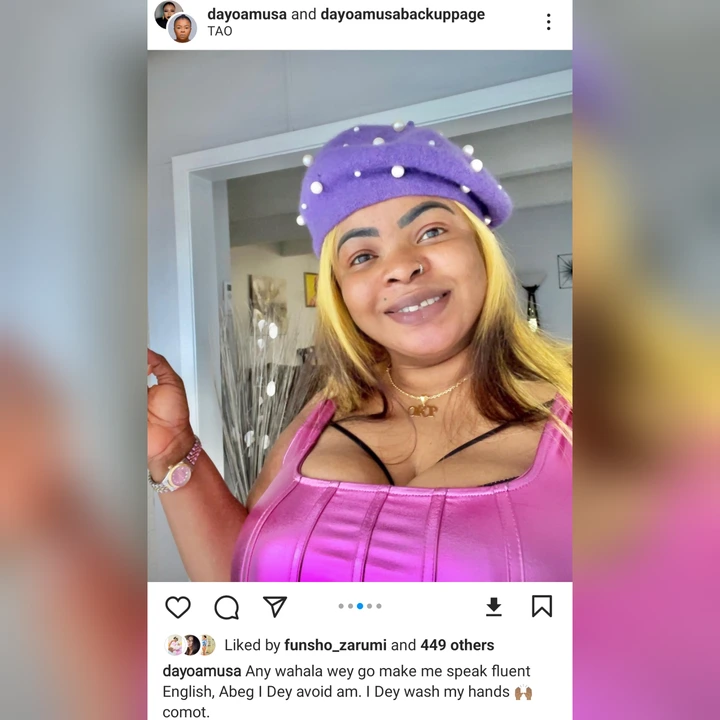 She appeared in a lovely blonde hairdo with a necklace as she took the pictures in different postures. She looked excited and all smiles as she shared her location as Tao, Canada.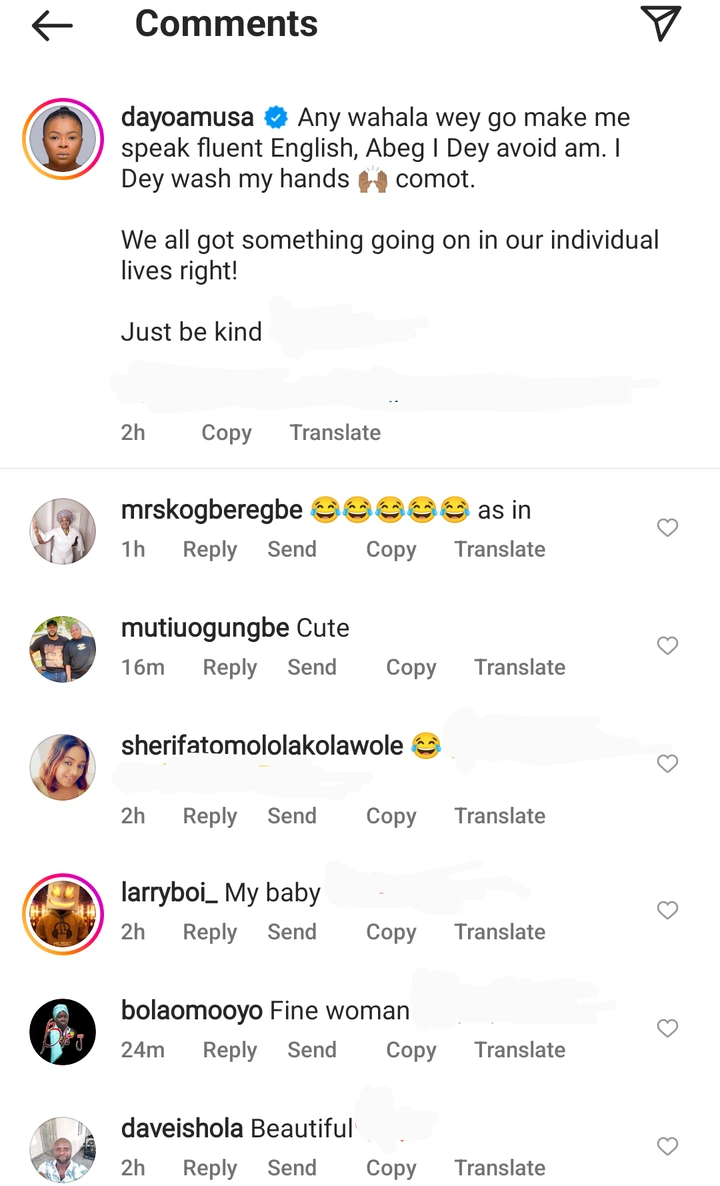 If the comments and reactions on her post are anything to go by, it is safe to say that her followers are impressed with her hairdo as they reacted positively to it, while others who admired her outfit also reacted positively to it.